A Common Tongue for the Human Spirit
Note: Use the Contact Form to request a free PDF entitled, The Clock, The Key, and The Net: Three Loaves of Bread for The Church at Midnight. It is a condensed version of all three books.
Forthcoming!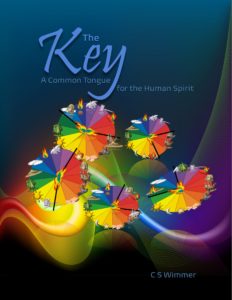 Overview
People of all faith traditions want to talk about spiritual concepts that foster unity rather than division. For far too long, we've listened to words, traditions, rituals, or customs that divide humans from humans. Finding common ground seems to have eluded us. Yet our common spiritual language is as close as the images of nature.
King David knew the truth of the language of Creation. He and his descendants were far from perfect people, but they believed in a divine key that proclaims the voice of God in and throughout the whole of nature. In Psalm 19, David writes:
"The heavens are telling the glory of God; and the firmament proclaims his handiwork. Day to day pours forth speech, and night to night declares knowledge. There is no speech, nor are there words; their voice is not heard; yet their voice goes out through all the earth, and their words to the end of the world,"
Psalm 19:1-4 NRSV.
Surely we know that the language of Creation speaks to the human spirit in a silent, yet discernible vocabulary! The images of Creation communicate through spiritual concepts common to all people's, nations, languages and kings. Creation is The Key! It provides archetypal imagery that enables people of faith to speak about spiritual matters with a pure lip. Thus The Key language of Creation has the power to bring about a spirit of diplomacy all over the world. It can open what no one can shut and shut what no one can open – namely human minds and hearts. The benefit of learning this conceptual language will be immeasurable as the human spirit moves into the church of tomorrow. 
This illustration features the entire vocabulary of The Key – A Common Language for the Church of Tomorrow. The language is built on relationships between all aspects of Creation. The language emerges from the text of Genesis 1 when examined through the lens of light, color and imagery. The 14 images around the rim of the wheel of light "visit" one another as the wheel is divided by flames of fire. This imagery was once described by Ezekiel when he wrote about seeing a vision of living creatures interacting with a wheel on the ground beside them.